Inver Grove Toyota Feed – My Starving Children Mobile Pack Event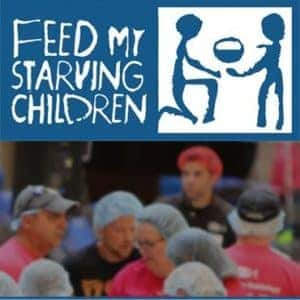 Inver Grove Toyota is excited to host another Feed My Starving Children mobile pack event on October 28, 2018. Feed My Starving Children provides nutritionally complete meals specially formulated for malnourished children.
Last year at Inver Grove Toyota's Feed My Starving Children mobile pack event we packed 85,539 meals that fed 234 children for a year! This year we are hoping to pack 100,000 meals and we need 500 volunteers to help us accomplish this goal.
We raised the money, we have space, volunteers needed! Use the link below to reserve your spot and time to volunteer.
Please join us on October, 28th 2018 at the Inver Grove Toyota Showroom.
Let's partner together and make a HUGE difference to a hungry child.