Community Events
Feed My Starving Children
In 2017, Inver Grove Toyota partnered with Feed My Starving Children and packed nearly 100,000 meals in a single weekend. This year, with your help, we are hoping to exceed that goal!
Inver Grove Toyota with Heppner's Auto Body is hosting a Feed My Starving Children Mobile Pack Event.
Please join us on October, 28th 2018 at the Inver Grove Toyota Showroom.
By volunteering or fundraising, your generosity will make a huge difference in the lives of thousands of children in need around the world. At least 6,200 children die each day from hunger-related causes (UNICEF). Let's partner together and make a HUGE difference to a hungry child.
We need 500 volunteers to assist in packing over 100,000 meals. Volunteering shifts can be as short as two hours.
---
Miss Teen Minnesota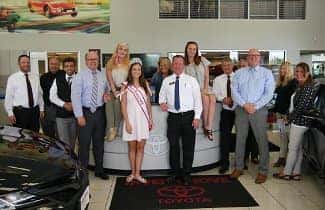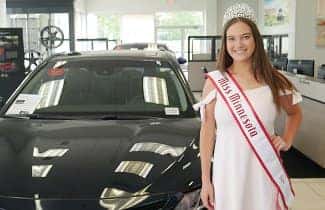 Jamie has been with National American Miss for 8 years making her way to winning the title of Miss Minnesota. Inver Grove Toyota has been proud to support her on her journey!
When Jamie started with National American Miss, she was interested in doing it all including Talent, Spokes Model, Actress, and Casual Wear. Jamie still loves participating in Spokes Model and Actress but has also added Runway, Photogenic and Screen Test. She took first place in the titles and placed 4th runner-up in the Photogenic National title.
Jamie was able to raise money through garage sales and sponsors to fund her pageants. Jamie approached Inver Grove Toyota originally hoping to gain a sponsor and due to our commitment, she was given the National Ambassador title and earned extra responsibilities in the system. Jamie then asked if she could use our sponsorship dollars to hire a coach and improve her skills.
As a graduate and honor student at Cretin Durham Hall, she played varsity hockey and softball. She was active on the student council, organized coat drives, participated in blood drives and served at the Dorothy Day House. Jamie has also shared her time volunteering with the Fender Foundation, Herb Brooks Foundation, Walk for Wishes and Bullied Breast Cancer, and has even made blankets for the Children's Hospital NICU.