Community Events
Feed My Starving Children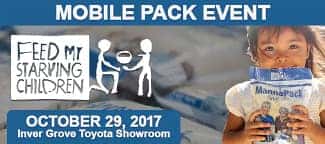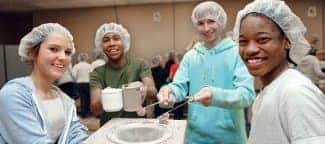 Inver Grove Toyota partnered with Feed My Starving Children and helped pack 100,000 meals in a single weekend!
Thank You to everyone who participated. Your generosity will make a huge difference in the lives of thousands of children in need around the world.
Mobile Pack Event: October 29, 2017 at Inver Grove Toyota Showroom
People volunteered and hand-pack the meals
People donated funds for the meal ingredients
Then meals are donated to FMSC food partners around the world
Kids are fed and lives are saved!
In addition, we had a food drive for a local food shelf the same day. It was great day!
We lent next yearook forward to another great event next year!
Miss Teen Minnesota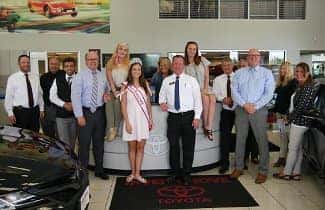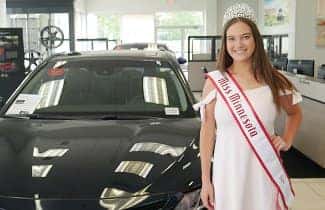 Inver Grove Toyota has sponsored Jamie Urban for 8 years and she was just recently crowned Miss Teen Minnesota.