How Often Should You Change Your Oil?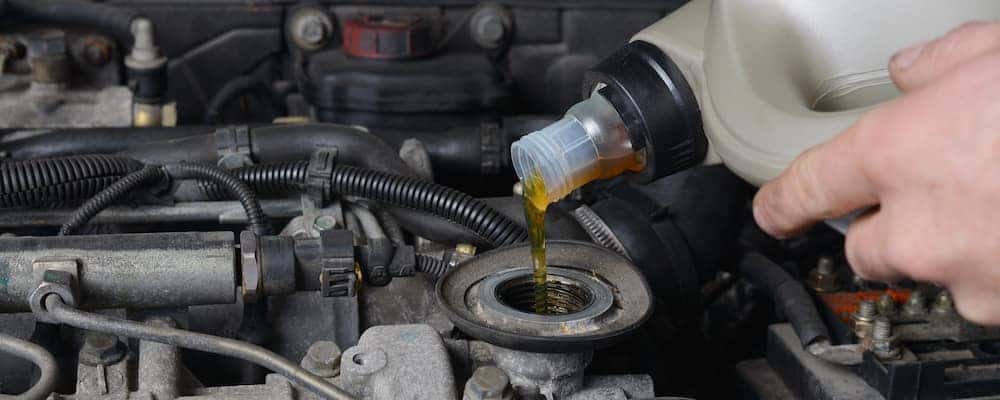 In the past, many service centers would tell drivers that they should change their oil every 3,000 miles. However, advancements in vehicle technology have made this estimate a relic of the past. Although you can always check your owner's manual for a precise, vehicle-specific oil change frequency guideline, most models on the road today can go 5,000 miles or more between oil changes. Certain Toyota vehicles, and models that use synthetic oil, may be able to last even longer!
Regular oil changes are an essential component of vehicle maintenance, and if you're not sure how often to change your oil, you could end up doing irreparable damage to your engine. Visit our Inver Grove Heights Toyota service center for more advice, or check our oil change FAQ.
Oil Change Frequency Guidelines
The 5,000-mile guideline will work for most SUV and car owners using conventional oil, but if you frequently face extreme driving conditions or heavy demands, you may need to have your oil changed more often. If you've recently engaged in any of the following activities, your oil change interval will shrink:
Off-roading
Heavy towing
Racing
Commercial Use
More Oil Change Tips
Even when it's not being used, motor oil will break down in your engine over time. Have your oil changed at least twice a year.
Remember to have the oil filter replaced at the same time you change the oil. If you're performing a DIY oil change, you can get everything you need at our parts department.
Consider synthetic vs. conventional oil. Check your owner's manual for the type of oil that your vehicle requires, or check with a Toyota expert today.
How Often Should I Check My Oil Level?
Maintaining proper oil levels is just as important as changing your oil regularly. Having too little oil in the system will lead to serious damage in very little time, so you should check your oil levels at least once a month to catch leaks quickly.
Inver Grove Toyota, Your Toyota Maintenance Experts
Of course, keeping up with your oil change interval isn't the only basic maintenance task that Toyota recommends. Inver Grove Toyota has collected all the information you'll need to keep your Toyota on the road for years and years to come!
With ToyotaCare, you'll be covered for oil changes and other basic maintenance tasks for the first two years or 25,000 miles you spend behind the wheel of a new vehicle. If your Toyota 30,000-mile service is approaching, know that ToyotaCare Plus can give you peace of mind for even longer!
Turn to Inver Grove Toyota for Oil Changes Near Woodbury
Still not sure of the answer to the question, how often should you change your oil? Contact the service department at Inver Grove Toyota for advice and information related to local driving conditions and to your specific vehicle. Need to secure a Inver Grove Heights oil change as soon as possible? Schedule service online or reach out today via (651) 504-3497. We'll get you in and out in about an hour!